In general, backpackers are traveling long and light, and as such have different packing requirements than luxury travelers; taking long distance public transport as well as sleeping in budget accommodations such as hostels require a different packing checklist than those on a quick getaway. If you're getting ready to leave on a budget travel adventure, a backpacking checklist with the right kind of gear on it is a must.
Important Papers: Copies of your passport and travel documents. Pack these separately from the originals, in case those get lost or stolen. You should also scan your passport and documents and email them to both yourself and family members.
Secure Your Money: Money belt or security pouch. It's always best to keep your most important documents under your clothing and on your body. Keep a separate wallet with small amounts of cash for paying for taxis, buses, and meals; you don't want to reveal your hiding place as well as all your cash and credit cards to everyone.
Batteries: Plug adaptors. If you're visiting several different continents or even countries, you'll want to purchase a kit that has all the plug adaptors you need. The last thing you want on a backpacking trip is a dead camera battery….
Light: Headlamp. If you're planning on sleeping in hostels or dimly-lit budget rooms, your headlamp will come in handy. It's perfect for hands-free bag searching, as well as reading on overnight train rides.
Multi-purpose Knife: Swiss army knife. A multi-purpose knife is an essential on any backpacking checklist. With scissors, a blade, tweezers, a bottle and can opener and other amenities (we purchased a mini-screwdriver that is stored inside the knife's corkscrew; it's come in handy several times when screws in our glasses have come loose) all come in handy when backpacking.
Plastic Bags: We always stash a few extra Ziploc baggies for storing anything from mini shampoo bottles to underwear that's not quite dry after being washed in the sink. These are great for organizing, and will hold (and keep dry) unexpected items such as business cards and maps.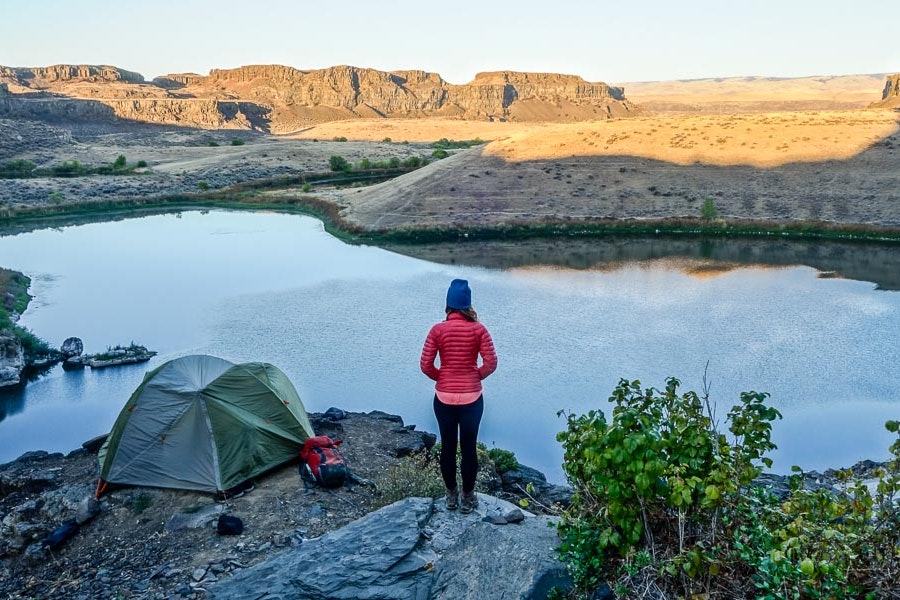 Lock: Small padlock. This comes in handy for securing your luggage or locking a locker provided by a hostel. We've also locked shut our laptop bag and then attached it to something stationary. Locks with a cable are also useful for securing items inside your room.
Bandana: A bandana has many functions: a washcloth, toilet paper, head covering, mouth and nose dust protector, sweatband, wound covering, and belt. We don't leave it off of our backpacking checklist, ever.
Sleep Sack: A thin cotton sleeping bag liner comes in useful not just in questionable sleeping establishments, but also on buses and trains. Though it might not prevent bed bugs entirely, it will buy you some peace of mind.
Sunscreen: You'll still be able to find sunscreen abroad, but it's often very expensive. Not only that, but in many Asian countries, sunscreen comes with skin whitening agents (it's not that weird; after all, we have sunless tanning lotions). Bringing your own will save you money as well as ensure that you're not turning your healthy glow back into your pre-tropical pasty white.