Gorillas in the mist may be beautifully enigmatic, but nothing beats a ray of sunshine cutting through the depths of the dark African rainforest to light up a silverback and the enchanting members of his family. And given the gorillas' habitat in Rwanda is on the steep-sided slopes of tropical volcanoes, the long climbs to reach them can be an incredibly muddy (read exhausting and frustrating) experience during the wet season.
That's what makes June so special – Volcanoes National Park receives a mere tenth of the wet stuff that falls in March and April, and this not only provides you with sure footing but also the best chance of great light for photography. Tropical downpours can still happen, but they are brief and the light before and after tends to be rewardingly moody.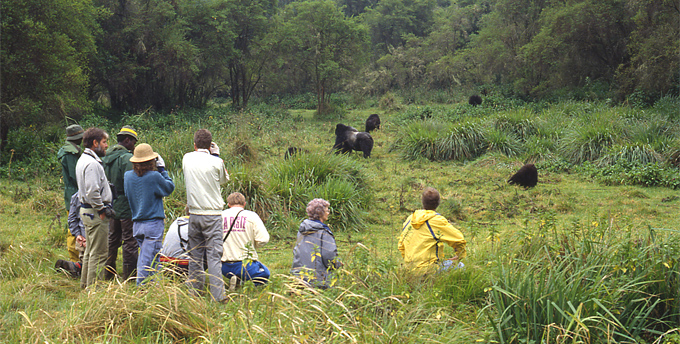 Let's face it though, even the heavens would struggle to spoil your hour with the great apes – meeting them is simply one of the world's most incredible wildlife encounters. That's why nobody remembers the conditions of the descent… Everyone tends to float down on an emotional high.